Recognize the Types of Face Masks and Their Functions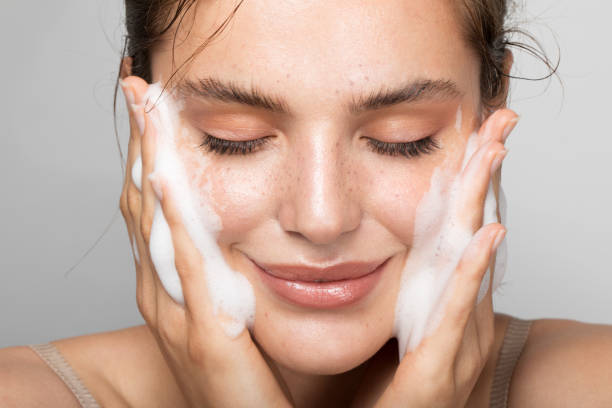 When discussing skincare products, one product that is arguably timeless is a mask. Masks are products that have been used since time immemorial to help treat facial skin. Besides being considered as something that can add pleasure and accompany your "me time", masks have now become an important step in your skincare routine.
However, along with the development of skincare products, mask products have now also experienced many developments. Various types of masks have appeared, ranging from peel-off masks, sleeping masks, hydrogel masks to sheet masks that are very high in demand. These various types of masks also have many different benefits and use for the treatment of almost every skin problem.
With so many face masks flooding the market, it certainly raises the question which mask is best for your skin? The first thing you have to do is know your skin type and look for a mask that is specifically made for your skin type and make sure the product is licensed from the dermatology clinical trial site. Read the list of ingredients carefully, as some of them may not be good for your skin type.
1. Clay Mask
If you have oily or acne-prone skin, you need something that balances oil levels and regulates the secretion of oil on the surface of your skin. Clay Mask can help to smooth and soften the surface of your skin.
The way the clay mask works is by removing all the dust and dirt that has accumulated on the surface of your skin. This type of mask can also help remove blackheads and solve problems on the T-zone and help tighten your skin. Look for clay masks that contain lactic and citric acid. This type of face mask is a mask for oily and acne-prone skin.
2. Peel off the mask
This type of mask physically removes everything that sticks to the top layer of your skin – such as dead skin cells, dust, oil, and blackheads. Peel-off masks are usually made from fruit or plants and use natural ingredients. If you are looking for a product that helps you achieve instant shine, you need to use a peel-off mask. This type of peel-off mask is good for all skin types.
3. Gel Mask
Gel masks are intended for sensitive and dehydrated skin types because this mask is gentle, mild, and gets absorbed quickly. Ingredients such as cucumber, green tea, and mint are usually found in this mask as they moisturize and soothe your skin as well as tighten them. If you have dry and sensitive skin problems this gel-type mask is a good choice for you.
4. Sheet Mask
One of the most popular types of masks and very much in demand by many people is the sheet mask type mask. The best thing about sheet masks is that they are very effective, hassle-free, and easy to use. You just need to place it on your face, relax a little, and lift it after a few minutes. This mask is very absorbent, so it's a good idea to use it before you go to sleep, and when you wake up you'll get brighter-looking skin. This type of mask is very light so it is suitable for various skin types including sensitive skin.
5. Sleeping Mask
This type of mask is usually used overnight to rejuvenate, hydrate, and thoroughly hydrate your skin. When you wake up the next day, you will find the skin that is supple, youthful, and soft. Every day you experience a lot of things on your skin, and over time your facial skin starts to become dull, dry, scaly, and wrinkled. You need something that actively combats all of this, and a sleeping mask is one of the best solutions for you. This type of mask is suitable for all skin types, especially aging problems.
6. Vitamin C mask
As you age, your skin's capacity to produce collagen decreases. This will cause signs of aging to appear, such as fine lines and wrinkles. To help prevent the signs of aging, you need something that fortifies your skin, fills in those tiny lines, and increases collagen production. Vitamin C, L-ascorbic acid, and AHA are some of the best ingredients for treating aging problems. Apart from incorporating these ingredients into your daily skincare routine, use a vitamin C mask every few weeks as these masks are very effective and show quick results. This type of face mask is perfect for skin with aging problems.
7. Cream Mask
Cream-based masks are perfect for normal to dry skin types as they provide moisture and hydration, as well as soften your skin. They make your skin healthier, more supple, and smooth. Look for masks of this type that contain ingredients such as AHA, BHA, essential oils, and natural oils, especially if these are not already part of your skincare routine.